My last article, dated Jan. 25, visited the RICO pleadings requirement in light of the class action RICO lawsuit filed against Harvey Weinstein. The Weinstein RICO action is brought under the most popular section—Section 1962(c). In the article, I discussed the stringent requirements of pleading and proving civil RICO claims and outlined some of the obstacles for plaintiffs.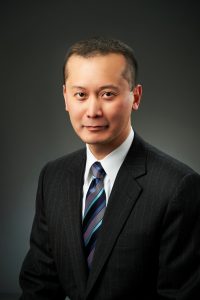 The complexity with RICO (the Racketeer Influenced and Corrupt Organizations Act), however, does not end there. Almost all RICO lawsuits filed are brought under Section 1962(c) (note: violation under Section 1962(d) relating to conspiracy to violate a substantive section is routinely asserted whenever there is a violation of a substantive section). But, what about Sections (a) and (b)? Why are these sections rarely used? Is it because these sections are generally inapplicable? While the specificity of Sections 1962(a) and (b) compared to the breadth of Section 1962(c) is a reason these sections are not commonly used, it is also because they are more difficult to understand, and often misunderstood. In effect, these sections have become virtually forgotten. While many lawyers have an understanding—ranging from basic to advance—of Section (c), far fewer understand (a) and (b).
Pleading and Proving a RICO Violation Under Section 1962(a)— Investment of Income
Section 1962(a) is primarily concerned with money laundering activity. This section makes it unlawful for "any person who has received any income derived … from a pattern of racketeering activity … to use or invest … any part of such income … in acquisition of an interest in … any enterprise …." Here, the RICO enterprise is the "prize" of the racketeers whereas the RICO enterprise is the "instrument" of the racketeers under Section 1962(c).
Section 1962(a) prohibits investing any income derived from a pattern of racketeering activity to acquire any interest in an enterprise. The section prohibits a person from using "dirty money," for instance, to buy a membership interest in a legitimate business. As stated above, money laundering is typically the most common goal of the racketeers under this section. By investing dirty money into a legitimate business and, in turn, using the business to write checks to themselves (or affiliates), the racketeers complete the money laundering cycle.