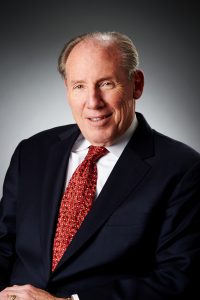 Philadelphia, PA (April 3, 2017):  Henry J. Donner, an accomplished construction law practitioner and formerly name shareholder at Jacoby Donner, has joined Kang Haggerty LLC (KH), a business litigation boutique with offices in Philadelphia, PA and Cherry Hill, NJ.
"While it is a bittersweet moment for me to see the dissolution of Jacoby Donner, it is with great excitement that I join a vibrant business litigation and transaction law firm in Philadelphia where my practice and clients can continue to thrive," said Donner, who will be Of Counsel at Kang Haggerty.
Donner's experience over nearly 40 years of practice includes counseling and representing those in the construction industry: real estate developers, condominium associations, contractors, subcontractors, architects/engineers, and construction contractor associations. His practice also includes real estate, estate planning & administration, multi-employer ERISA plans, and labor law.