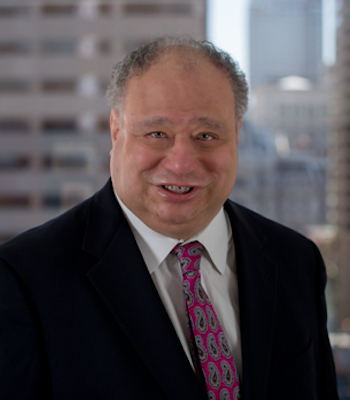 Stanley B. Edelstein
Of Counsel
For more than 35 years, Stan Edelstein has been helping contractors (prime, CM and specialty trades) owners, developers, design professionals and suppliers minimize the chances of a dispute on a project, resolve disputes before they evolve into litigation, and win disputes when they do. With a practice concentrated in construction litigation and construction law, he approaches every matter as a problem to be solved so that the client can put the dispute behind it and get back to its business. Understanding that construction is to a large extent a relationship business, where the client wishes to preserve a relationship, he works with that in mind while still working to obtain the best result possible.
Although primarily a construction lawyer, he has significant experience in business and real estate litigation, and in employment law.
As a construction lawyer, most of his experience is in commercial, industrial, institutional, infrastructure and government construction, in a diversity of projects including hospitals, pharmaceutical research and manufacturing facilities, airports, railroads and mass transit, bridges, office buildings, schools, water and sewer plants, sitework and heavy highway, and in disputes over scope, delay, acceleration and impact, defective work and deficient performance. He also defends large construction-related personal injury, wrongful death and property damage cases for self-insured and high deductible parties, and where GL coverage may have been denied. His litigation practice is divided among state courts, federal courts and the arbitration tribunals of the American Arbitration Association.
In addition to helping clients resolve disputes, either by settlement or trial, he draws on his experience untangling troubled construction projects to counsel clients to avoid problems, and helps with contract review and negotiation, preparation of contract forms, and risk analysis.
He serves as an arbitrator on the American Arbitration Association's Construction Industry Panel of Neutrals, and mediates construction disputes. In addition, Mr. Edelstein writes and lectures on construction and employment law issues, and has written and taught for the Pennsylvania Bar Institute's programs on mechanics liens since 2001, for which he has served as course planner since 2012.
Mr. Edelstein has been rated AV® by Martindale-Hubbell for more than 25 years, has been named to "Best Lawyers in America" for construction law since 2014, and has been named a Pennsylvania Super Lawyer for Construction Litigation every year since the award's inception in Pennsylvania.
Since 2004, he has served as a Judge Pro Tem to mediate business disputes as assigned from time-to-time by the Commerce Program judges of the Court of Common Pleas of Philadelphia County.
Mr. Edelstein earned a B.S. in Economics from Carnegie Mellon University and his J.D., with honors, from George Washington University, where he was a member of the George Washington Law Review. Immediately after law school he served as a law clerk to The Honorable Joseph F. Weis, Jr. of the United States Court of Appeals for the Third Circuit.
Education
J.D., George Washington University
With Honors
B.S. Economics, Carnegie-Mellon University
Jurisdictions Admitted to Practice Pennsylvania

Professional & Bar Association Memberships
Philadelphia Bar Association
Member Since: 1993
Chair, State Civil Committee
Chair, Federal Courts Committee
Construction Law Committee
Real Property Section
Business Law Section
Business Litigation Subcommittee
American Bar Association
Forum Committee on the Construction Industry Litigation Section
Construction Litigation Committee
Section on Employment and Labor Law
Section on Dispute Resolution
Awards or Recognitions