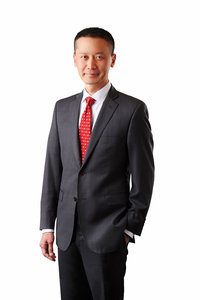 Edward T. Kang
Managing Member
ekang@khflaw.com
Download VCard
Phone: (215) 525-5852
Fax: (215) 525-5860

123 S Broad St #1670
Philadelphia, Pennsylvania 19109
Legal Assistant
Alma Huselja
215.525.0883

Edward T. Kang is the managing member of Kang Haggerty & Fetbroyt LLC, and devotes his practice to business litigation and other litigation involving business entities. Rated AV Preeminent on Martindale-Hubbell, Edward is recognized as providing exceptional legal counsel and support to his clients. Unlike many litigation attorneys who never, or rarely, try a case in court, Edward regularly tries cases, including jury trials.
As part of his business litigation practice, Edward carries expertise in a variety of areas, including contract disputes, business torts (such as fraud, tortious interference, and unfair competition), civil RICO, and breach of fiduciary duty. In particular, Edward focuses on "business divorce," such as shareholder and partnership break-ups. He has represented both majority and minority interest holders in such disputes, and believes in resolving these disputes as quickly as possible through negotiation and resolution. When litigation proves necessary, however, Edward is prepared to represent his clients through trial and on appeal if needed.
In addition to business litigation practice, Edward is experienced in other types of litigation relating to business entities, including insurance bad faith, trade secret, and construction law. He has represented contractors and owners in various construction litigation matters, such as design defects, faulty construction, delay, and failure to pay promptly. He has represented construction clients in arbitration and trial, both a jury trial and bench trial.
Edward also pursues claims in class actions and whistleblower actions. He is associated with the nationally known The Qui Tam Team, a team of lawyers that specialize in prosecuting whistleblower claims against individuals or organizations that defraud the government.
In September of 2018, Edward became certified as a Panel Member of the American Arbitration Association for Commercial Litigation.
Education
J.D., Villanova University School of Law, 2001
B.A. in Management, Temple University, 1992
Jurisdictions Admitted to Practice New Jersey, 2001
New York, 2008
Pennsylvania, 2001
U.S. Supreme Court, 2010
Various U.S.Appellate Courts

Professional & Bar Association Memberships
Pennsylvania Bar Association
Philadelphia Bar Association
American Bar Association
The Qui Tam Team
National Asian Pacific American Bar Association
National Association of Minority & Woman Owned Law Firms
Industry Areas
Real estate developers
Investors
IT technology
Equity funds
Medical equipment
Contractors
Homebuilders
Utility companies
Cost reduction company
Hospitality
Lawyers and law firms
Featured Cases and Matters
Vizant Technologies, LLC v. Whitchurch and Davis, No. 2:15-cv-00431 (EDPA 2016)

Client Name: Vizant Technologies
Year: 2016

Vizant Technologies, LLC, a company specializing in providing cost reduction services, sued its former employees for, among others, theft of trade secrets. After litigating in various courts including courts in Georgia and Pennsylvania, the US District Court in Pennsylvania entered judgment in favor of Vizant and against the defendants. The court entered judgement in favor of Vizant for over $2.2 million including attorney's fees. The court also issued permanent injunction against the defendants, prohibiting the defendants from interfering with Vizant's business.

Snitow v. Snitow, et al

Client Name: Sandra Snitow
Citation: Philadelphia County CCP, Case No. 04182
Year: 2016

Plaintiff, a 50% partner in a partnership, sued her partner for, among others, breach of fiduciary duty for using the partnership assets to pay himself while depriving the plaintiff of her equal share in the partnership. After a bench trial, the court entered judgment in favor of plaintiff and against the defendant-partner.
Non-Legal Activities
Member of the Union League of Philadelphia
Awards or Recognitions
AV Preeminent® rating by Martindale-Hubbell®, 2017
AVVO 10.0 rating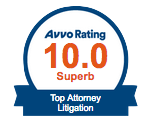 AAA Arbitrator for Commercial Disputes

Awesome Attorney - South Jersey Magazine, 2015
Rising Star - Super Lawyers, 2008, 2010, 2018