Class Actions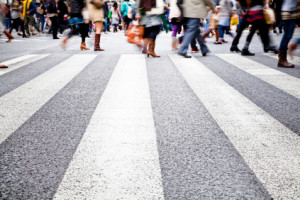 If you are an individual who has suffered damages too small to warrant bringing a lawsuit on your own, a class action lawsuit may be the answer. Unlike typical civil actions, a class action lawsuit is filed by one or more people on their behalf and on behalf of a larger group "who are similarly situated." Class action litigations are also useful in stopping large organizations from making and selling defective products or services. While individuals alone have almost no chance of stopping large companies from an illegal practice, these individuals together have a stronger legal stance against big corporations.
Kang Haggerty: Your Class Action Law Firm
If you are in need of class action litigation, the lawyers of Kang Haggerty are here to help. Depending on the type of damages, nature of claims, or type of persons who were injured, we will work with you to file the correct class action lawsuit, and bring your case to trial. The following are some of more common class actions the lawyers of Kang Haggerty can assist with:
Consumer Class Actions: Consumer class actions are brought against a large company by one or more individuals on behalf of a group of consumers in order to protect those consumers' rights and claims. Examples might include an insurance company charging excessive premiums despite a contract that states lower rates, or a large pharmaceutical company engaged in deceptive business practices.
Antitrust Class Actions: Antitrust class actions are brought by one or more victims of two or more large companies engaged in anti-competitive conduct. Common antitrust class actions include price fixing, restricting supply arbitrarily, dividing markets or clients (also known as allocation of business), or illegally boycotting products or services (e.g., agreement to refuse to offer services or purchase products from 3rd parties).
Securities Class Action: Securities class actions are generally brought by one or more persons who have been injured by a company that sold its shares using false information. Common securities fraud class actions involve companies or individuals making bad recommendations, failing to advise potential risks, or giving advice without disclosing its own conflict of interest.
If you believe you've been a victim in a class action lawsuit (including but not limited to consumer class action, antitrust class action or securities class action) the lawyers of Kang Haggerty LLC can help. Please contact us for more information.