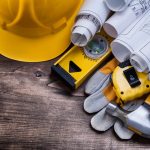 In the August 21, 2017 edition of The Legal Intelligencer, Henry Donner, Of Counsel at Kang Haggerty, and David Dean, an associate of the firm, write on the Practitioners' Guide to Navigating New Mechanics' Lien Law Amendments.
By: Henry Donner and David Dean
Pennsylvania's Mechanics Lien Law of 1963 was amended in late 2014 to require the commonwealth's Department of General Services to create an internet-based State Construction Notices Directory. As required by the law, the directory went live on Dec. 31, 2016, providing a standardized, statewide, internet-based system for construction notices. This statutory scheme imposes new requirements on project owners, contractors, and subcontractors, compliance with which can drastically affect those parties' rights under the Mechanics Lien Law. Practitioners representing any of the traditional parties in a construction matter should be sure to familiarize themselves with these new provisions, and advise their clients accordingly.