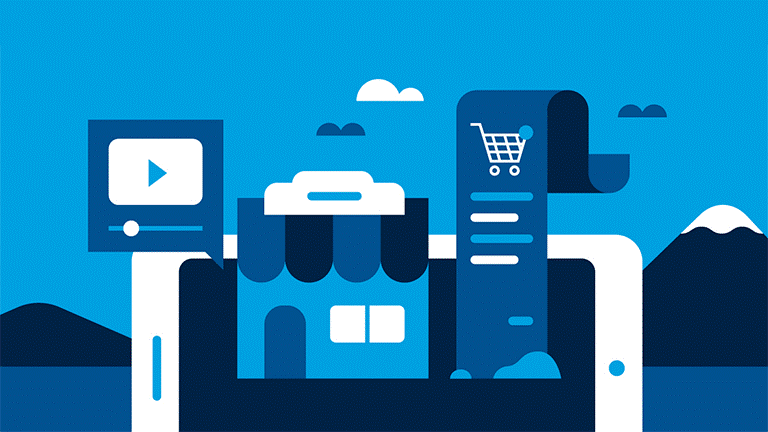 Whether you bring a suit over a complicated product like a social media network or a simple tangible product, like an apple, a relevant product and geographic market must be defined properly to succeed.
In the March 17, 2022 edition of The Legal Intelligencer, Edward T. Kang wrote "What Makes a Market, a Market, Anyway? A Look at Social Media."
Picture an antitrust action against an apple farmer who supplies almost all the apples in America. If you were bringing the suit for antitrust violation, how would you define the market for an apple? Is it the market for a snack? For healthy snacks? For healthy handheld snacks? For fruits? The list could go on and on. Defining the market for an antitrust analysis becomes far more complicated for products or services that are newer, such as the market for social media networks. When it comes to the Sherman Act one may think that because it has been combatting monopolies for over a century, there can be no room for interpretation about what constitutes a monopoly, much less a market for one. In the past 100 years, however, new markets and questions about those markets have risen. Social media networks probably did not come across the minds of the Sherman Act's drafters in 1890.
Section 2 of the Sherman Act explains that "Every person who shall monopolize, or attempt to monopolize, or combine or conspire with any other person or persons, to monopolize any part of the trade or commerce among the several states, or with foreign nations, shall be deemed guilty of a felony." The U.S. Supreme Court has defined two elements of a monopoly under Section 2: "the possession of monopoly power in the relevant market and the willful acquisition or maintenance of that power as distinguished from growth or development as a consequence of a superior product, business acumen, or historic accident." See United States v. Grinnell, 384 U.S. 563, 570–71 (1966). Monopoly power is defined as the ability to control prices and exclude competition in a given market.
Recently, after granting the motion to dismiss the original antitrust complaint, the U.S. District Court for District of Columbia denied Facebook's (now Meta's) motion to dismiss the FTC's amended antitrust complaint against Facebook. The court determined that the amended complaint stated a plausible claim for relief under Section 2 of the Sherman Act. The court noted that the FTC adequately defined the relevant in the amended complaint and, therefore, refused to grant the motion to dismiss.
This decision serves as both a guiding light and a cautionary tale for plaintiffs bringing an antitrust suit involving the contemporary and unique market for social media networks. It illustrates how difficult it is for a plaintiff to define the relevant market for a modern "good" like social media and how complicated it is to address monopoly power in that modern relevant market. Defining the relevant market is intertwined with determining whether a defendant has monopoly power since that power is often inferred when the defendant's share exceeds a certain threshold in the defined relevant market (usually at least a 60% market share). It is important for practitioners to understand how to properly define both requirements for the latest goods like social media networks as the future holds countless possible actions involving similar markets.
Before alleging that Facebook had monopoly power, the FTC had to sufficiently define the relevant market for social media networks and did so by applying the following traditional relevant market principles to modern times. The relevant market encompasses both the relevant product market and geographic market. When determining whether a plaintiff properly defined the relevant product market, courts look to see what products are reasonably interchangeable to the product at issue. Reasonable interchangeability relates to a product's price, use and quality. See United States v. E. I. du Pont de Nemours & Co., 351 U.S. 377, 400 (1956). The outer boundaries of a product market are determined by the cross-elasticity of demand between the product itself and substitutes for it. See Brown Shoe v. United States, 370 U.S. 294, 325 (1962) (emphasis added). Cross elasticity of demand means when the price of one good within a relevant product market rises, it causes a greater demand for similar goods in that same product market. See Tunis Bros. v. Ford Motor, 952 F.2d 715, 722 (3d Cir. 1991).
Courts look to see whether the product at issue has interchangeable substitutes or whether it is distinct from other products. For example, the Supreme Court found that the relevant market for cellophane was the market for flexible packaging goods, rather than the market for cellophane alone as the products were not distinct from one another. Similarly, the U.S. Court of Appeals for the Third Circuit decided that Cadillac cars were not so distinct from other luxury cars so as to constitute their own relevant market. See Mogul v. General Motors, 391 F.Supp. 1305, 1313 (E.D.Pa.1975), aff'd without opinion, 527 F.2d 645 (3d Cir.1976). Only in certain unique situations, courts have found a distinct relevant product market. For example, in Eastman Kodak v. Image Technical Services, 504 U.S. 451, 482 (1992), the Supreme Court held that the relevant product market for repair parts and services for Kodak photo copiers was the market for repair parts and services for Kodak machines only as Kodak machines were not interchangeable with parts for other brand copiers.
Regarding the second aspect of the relevant market, courts have found the following factors dispositive in defining the relevant geographic market: the area where the potential customer will look for a product versus the area in which the seller attempts to sell their products; the price of the product; the durability of the product; and the size of the product. For example, as one can imagine, the relevant geographic market for an expensive item like a boat is larger than that of an inexpensive item like an apple.
In the recent Facebook case, the FTC successfully defined the market for Facebook as the market for personal social network (PSN) services consisting of "online services that enable and are used by people to maintain personal relationships and share experiences with friends, family, and other personal connections in a shared social space." See Federal Trade Commission v. Facebook, (D.D.C. Jan. 11, 2022). The FTC explained three elements that distinguish PSN services from other services including: how PSN services map connections between users and their friends, family, and others; how PSN services have features that allow users to interact with their connections and share their personal experiences; and how PSN services have features that make it easy for users to expand their networks by finding and connecting with other users. The FTC explicitly distinguished how some "types of internet services" are not "adequate substitutes" for Facebook. The FTC plead that "specialized social networking services' that 'focus on professional … connections' (e.g., LinkedIn) are not substitutes because they are designed for and used primarily by professionals for sharing professional content," as opposed to PSN's design and primary use of "maintaining personal relationships and sharing experiences with friends, family, and other personal connections."
This decision also serves as a cautionary tale for plaintiffs alleging a defendant's monopoly power in a social media market. The specificity of detail of FTC's allegations of monopoly power was the reason the court granted Facebook's first motion to dismiss and denied its second as to the FTC's amended complaint. Originally the FTC alleged solely (and conclusively) that Facebook maintained a "dominant share of the U.S. personal social networking market (in excess of 60%)", and that "no other social network of comparable scale exists in the United States." The court found this assertion to be bare, conclusory and that the FTC did not specify what the 60% was measuring. But, for the FTC's second go around, it included more detailed facts to support its allegations. The FTC's amended complaint included allegations regarding data about Facebook's market share of daily average users, monthly average users, and its share of users' average time spent on PSN services. The FTC even included specific data breaking down the type of device that daily and monthly average users interacted with Facebook on. The FTC alleged that Facebook's share of daily average users of PSN services exceeded 70% while its competitors never exceeded 30% on any device type during any month. The FTC also incorporated data that Facebook's share of users' time spent on PSN services exceeded 80%. The FTC bolstered their allegations by alleging that Facebook itself used these metrics to assess their performance and their competitors' performance. The FTC's allegations were enough to show that Facebook maintained a dominant market share for PSNs of at least 60-65%.
Practically speaking, when bringing an antitrust suit, it is critical to identify the proper relevant product market. To properly do so, and plead sufficiently, practitioners should acknowledge reasonable interchangeability and cross-elasticity of demand when defining their relevant product market. Like how the FTC referenced interchangeable goods in their explanation of the relevant market for Facebook by noting that they are not interchangeable substitutes, practitioners should either compare or distinguish the product at issue with reference to interchangeability and cross-elasticity of demand. To successfully allege the defendant's monopoly power of the relevant market, practitioners should learn from the FTC's mistakes and avoid making conclusory assertions. For new markets like that of social media networks, practitioners should incorporate specific data about the defendant's product that illustrates the level of market power the defendant holds, such as daily/monthly average users and time spent on the product by users. Practitioners should gather this data for all competitors' products and include competitors' data in allegations to paint a picture of monopoly power like the FTC did.
It is also critical for practitioners to define the relevant geographic market through the market that comprises where the product's customers would go to purchase. It is important to distinguish that from the market where the seller sells their product as that is not the proper geographic market. It is only a matter of time until the next antitrust action against a social network company is underway. Whether you bring a suit over a complicated product like a social media network or a simple tangible product, like an apple, a relevant product and geographic market must be defined properly to succeed.
Edward T. Kang is the managing member of Kang Haggerty. He devotes the majority of his practice to business litigation and other litigation involving business entities. Contact him at ekang@kanghaggerty.com.
Reprinted with permission from the March 17, 2022 edition of "The Legal Intelligencer" © 2022 ALM Media Properties, LLC. All rights reserved. Further duplication without permission is prohibited, contact 877-257-3382 or reprints@alm.com.