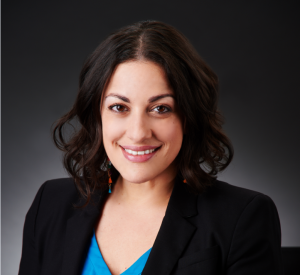 Philadelphia, PA (May 23, 2018): On May 21, 2018 Jacklyn Fetbroyt, Founding Member of Kang Haggerty LLC was appointed Co-Chair of the Financial Services Litigation Practice Area Committee ("PAC") for the National Association of Minority and Women Owned Law Firms ("NAMWOLF").
With this position, Jacklyn looks forward to integrating more deeply into the NAMWOLF community, becoming more involved with members of the Financial Services Litigation PAC, and working with her co-chair, Sarah Oquist of the Minneapolis based Sapientia Law Group, PLLC, to grow the PAC in size and presence.
Kang Haggerty LLC joined NAMWOLF, a nonprofit trade association dedicated to promoting diversity in the legal profession, in 2017 along with three of their PACs: Financial Service Litigation, Transaction and Trials.