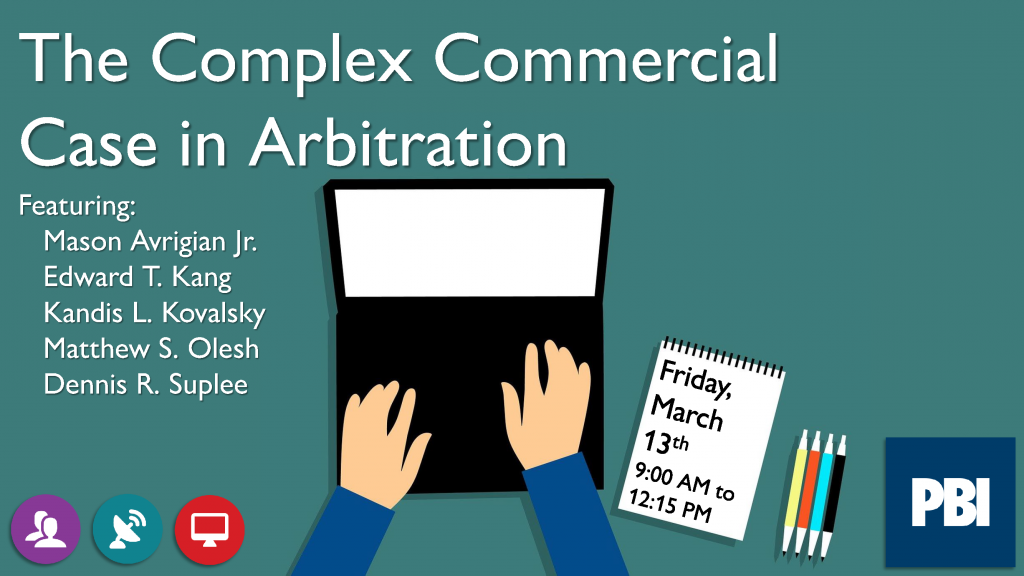 Kang Haggerty Managing Member Edward T. Kang and Member Kandis L. Kovalsky are both presenters in an upcoming CLE on the advantages and disadvantages of using arbitration as a resolution mechanism for complex commercial cases. Kandis also serves as Course Planner.
This 3-hour CLE will review the history of arbitration and the United State's growing trend favoring arbitration. The panel, comprised of experienced practitioners and arbitrators, will discuss the preliminary conference, discovery, awards as well as considerations for increasing the efficiency in arbitration.
Edward and Kandis are joined by Mason Avrigian Jr., Post & Schell, Matthew S. Olesh, Obermayer Rebmann Maxwell & Hippel LLP, and Dennis R. Suplee, Schnader Harrison Segal & Lewis LLP.
You can register for the CLE through Pennsylvania Bar Institute's website: http://www.pbi.org/Meetings/Meeting.aspx?ID=35620
If you are unable to attend but would like to learn more about the subject, please contact Kandis at kkovalsky@KHFlaw.com.