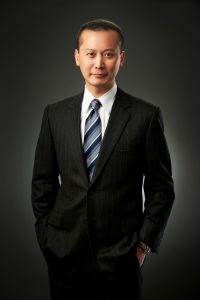 In the November 9, 2017 edition of The Legal Intelligencer, Edward T. Kang, managing member of the firm, writes on limited partnerships and the rights afforded to the limited partners when the general partner deviates from its duty of care.
Limited partnerships offer an attractive option over the general partnership form–namely, the benefits of a partnership arrangement, but with limited liability like that enjoyed by the owners of a corporation or limited liability company. With that limited liability, however, also comes limited input into the management and operation of the company. The general partner(s) manage the company, while limited partners typically have no right to manage or otherwise direct the affairs of the partnership. That means, absent a specific agreement between the partners and the partnership, a limited partner is treated like a shareholder of a public corporation–that is, a limited partner's right is limited to voting and distribution and must trust that the general partner will manage and operate the partnership in the best interest of the partnership.
But what rights do limited partners have, especially when the general partner deviates from its duty of care or duty of loyalty owed to the partnership? Does a limited partner have the right to bring a direct action against another partner or the partnership itself? In a corporation setting, typically, a corporate officer/director owes fiduciary duties not to shareholders/owners, but to the entity itself. And if a dispute occurs with officers or directors, a shareholder must usually file a derivative action on behalf of the company to address a breach of fiduciary duty by its officers and directors.
Must a limited partner bring a derivative action against the offending general partner in Pennsylvania? Or does she have standing to bring a direct claim against the general partner?
Whether a limited partner may bring a direct action against a general partner has been much-debated, and courts disagreed on whether a direct action was available. That question has now been answered, and Pennsylvania law now explicitly allows a limited partner to bring a direct action against a general partner. But two important issues remain. First, the old statutory scheme still applies in many situations practitioners will encounter in the coming years.  Furthermore, a recent Pennsylvania Supreme Court case has created even more uncertainty about the rights of a limited partner under the pre-Act 170 statutory scheme. This article highlights several areas of uncertainty that practitioners will encounter, and which the courts will likely address in the coming years.
Act 170 Clarified the Rights of Limited Partners
Act 170, which went into effect as of Feb. 21 amended the statutes governing partnerships, limited partnerships, and limited liability companies. With respect to limited partnerships, Pennsylvania made a number of changes to the Revised Uniform Limited Partnership Act (PRULPA).
The Act 170 amendments to the PRULPA significantly changed the law, as written, regarding the rights of limited partners and the obligations of general partners. Under the new law, general partners owe to limited partners a duty of care and a duty of loyalty, which includes restrictions on general partner's self-dealing, and liability to general partners for grossly negligent or reckless conduct, 15 Pa.C.S.A. Section 8649(a)-(b). The statute also provides that general partners are bound by the contractual covenant of good faith and fair dealing in their dealings with the limited partners. The new law also explicitly gives limited partners the right to maintain both derivative and direct actions against other partners. Section 8691(a) provides that any partner "may maintain a direct action against another partner or the limited partnership … to enforce the partner's rights and protect the partner's interests, including rights and interests under the partnership agreement or this title or arising independently of the partnership relationship           ."
Now, where a general partner has breached its fiduciary duties, and where such breach leads to a direct injury to a limited partner, such a limited partner now has an unquestionable direct cause of action under Pennsylvania law. As clear as the new scheme may be, other recent developments have obscured the rights of limited partners still subject to the old scheme.
Uncertainty Still Exists
Even with the new amendments to the PRULPA, significant uncertainty still exists as to the rights of limited partners and potential plaintiffs whose rights are still governed under the old statute. Act 170's amendments to the PRULPA, by their terms, apply to all limited partnerships formed after Feb. 21 and, after April 1 apply to all limited partnerships (except for  certain new statutory provisions not relevant for our purposes). For plaintiffs involved in ongoing litigation or for plaintiffs whose claims are based on conduct before April 1 uncertainty remains.
While under Pennsylvania common law, courts had held that partners owe fiduciary duties to one another, see, e.g., Clement v. Clement, 260 A.2d 728 (Pa. 1970), thereby giving a partner a right to bring a direct action against a rogue partner, the pre-Act 170 PRULPA did not explicitly provide a right for direct action by a limited partner, see 15 Pa.C.S.A. Section 8591 (repealed 2016).  Further, while courts generally held that general partners owed fiduciary duties, the pre-Act 170 PRULPA was defined by extensive freedom of contract, providing that, with limited exceptions, "a partnership agreement may contain any provision for the regulation of the internal affairs of the limited partnership agreed to by the partners, whether or not specifically authorized by or in contravention of this chapter."
The 'Hanaway' Decision
The recent Pennsylvania Supreme Court case of Hanaway v. Parkesburg Group, No. 55 MAP 2016, (Pa. Aug. 22, 2017), while not directly addressing partners' fiduciary duties, raises additional questions.
Hanaway involved a dispute among members of a limited partnership (Parkesburg) that had been formed to invest in and develop several parcels of real estate. The plaintiffs, who were among Parkeburg's limited partners, sued the general partner of Parkesburg, alleging that he sold Parkesburg's assets to a new partnership he formed, so the new partnership could develop the real estate in question without the plaintiffs. The trial court dismissed the Hanaways' claim for breach of fiduciary duty on statute of limitations grounds, and also dismissed their breach of contract claim, which was based not on a breach of the explicit terms of the partnership agreement, but on an alleged breach of the general partner's duty of good faith and fair dealing.
The Superior Court reversed the trial court's ruling on the breach of contract claim. Looking to Delaware's limited partnership law for guidance, the Superior Court found that the PRULPA as it then existed prohibited parties entering a partnership agreement from waiving the covenant of good faith and fair dealing. But the Supreme Court disagreed, holding that, unlike typical contracts governed by common law, limited partnership agreements are creatures of statute, and the pre-Act 170 PRULPA's emphasis on freedom of contract among partners distinguished it from Delaware's statutory scheme: "PRULPA's silence with respect to the duty of good faith and fair dealing, the fact that PRULPA expressly provided parties with contractual freedom, and the clear terms of the Parkesburg limited partnership agreement reveal to us that the implied covenant of good faith and fair dealing did not apply as a matter of law."
What Are the Effects of 'Hanaway'?
Some may argue that Hanaway does away with a claim for breach of fiduciary duty for cases decided under the pre-Act 170 statute.  If the Pennsylvania Supreme Court will not imply a duty of good faith and fair dealing, why would it read in the much more expansive duties of care and loyalty?  Such an expansive reading, however, is premature, and not supported by Hanaway.
Hanaway is, on its face, narrow. The plaintiffs in Hanaway relied upon a good faith claim, instead of a claim for breach of fiduciary duty (which would have been a better, stronger claim given the general partner's misconduct), because the fiduciary duty claim was time barred under the applicable statute of limitations. For that reason, the Hanaway court did not address whether a direct action for breach of fiduciary duty survives under the pre-Act 170 PRULPA. Nor did Hanaway address previous decisions, such as Clement, that found the existence of duties between partners.
While it is possible that, faced with a partnership agreement that does not disclaim a general partner's fiduciary duties (which would clearly be permissible), but instead is silent on those duties, the Pennsylvania Supreme Court would decide that silence means no fiduciary duties exist. Given the limited holding in Hanaway, however, it does not appear that such a decision is likely.
Conclusion
Under Pennsylvania law, a limited partner may bring either a direct action or derivative action against a general partner, depending on the general partner's conduct and resulting injury.  Practitioners representing a partner involved in direct actions, or who may have a direct cause of action arising under the pre-Act 170 PRULPA, however, should take care to examine the partnership agreement in detail, and to monitor closely how the lower courts address the issues raised by Hanaway.  Although at the time of this writing, the lower courts have not addressed the substance of Hanaway, the ramifications of the decision could be felt over the next several years.
Edward T. Kang is the managing member of Kang Haggerty LLC. He devotes the majority of his practice to business litigation and other litigation involving business entities.