About
Business litigation isn't our primary focus, It's our only focus
KHF was formed by lawyers with a wide range of professional, cultural, social and political backgrounds. But we thrive on our diversity. Most of us have worked together for many years as co-counsel, partners and colleagues building strong ties with each other and our many satisfied clients.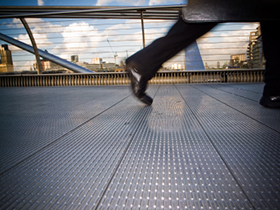 We possess a depth of talent that peers and rivals recognize. With diverse backgrounds and experiences, our lawyers have come together with the common purpose of collaborating to help our client succeed by resolving disputes in ways that position their businesses for further success in the future.
Our clients benefit from our professional relationships and strong friendships with others in the legal community. Other lawyers and law firms reach out to us for our expertise or because ethical conflicts prevent them from handling a particular matter for a client or a client's agents or affiliates, such as directors, officers, employees and shareholders. Referring counsel entrust us to handle a given complex litigation assignment while continuing to perform for their clients other non-litigation work.
We consider client recommendations and counsel referrals a great compliment for which we are exceedingly grateful and proud.
---
Modern Approach to Billing
Our experience has taught us that clients appreciate value-driven services. At KHF, we do our best to provide customized, value-drive services to our clients. To that end, we offer our services on a flat fee basis, contingency fee basis, hourly basis, and hybrid basis using two or more methods.
Flat fee (or fixed fee) is used when we can accurately and reasonably estimate the amount of time needed for providing a service. Under this system, we charge our client a single fixed fee for a service regardless of the amount of time we spend. We would charge our client, for example, a single fixed fee for preparing and filing a complaint. Using a flat fee structure affords our clients predictability and control of their legal fees. Our flat fee can be based on either task-oriented (i.e., type of a service, such as preparing a complaint), percentage of the size of a claim (i.e., fee is based on the size of a claim asserted, such as a complaint in confession of judgment), or a combination of both.
Contingency fee is generally used on litigation matters involving large damages. Under a contingency fee arrangement, KHF's fee is paid out of any damages that are awarded to the client. That means we do not get paid unless our client actually recovers money.
KHF also uses hourly billing. While we understand our clients may prefer a flat fee, the amount of time required for some services is simply unpredictable. We charge our clients hourly rates that are substantially below market for lawyers of comparable skills and experience. In our effort to help minimize costs when we use hourly billing, we do not charge clients for our "soft costs," such as in-house copying, telephone, facsimile, or basic on-line legal research (e.g., basic Westlaw services the firm subscribes).
We also offer a hybrid fee where KHF is paid on the basis of a combination of hourly bills up to a cap, along with a contingency fee. There are several ways of structuring a hybrid fee arrangement. In one circumstance, KHF is paid a reduced hourly rate, along with a reduced contingency fee (e.g., using a combination of hourly billing at 50% of our standard hourly rate, along with a contingency fee that's 50% lower than our standard contingency fee rate). In some circumstances, a hybrid fee could include charging fees hourly up to a fixed amount at which point the fee structure becomes a contingency fee basis at a reduced contingency fee rate.
No matter what type of fee structure you choose, we deliver the same top quality services to our clients.